After drifting in and out of a sweet sleep on the lounge watching FTV I was finding it hard to decipher which shows I had dreamt of and which were the real deal....Emporio Armani crossed into both of these categories.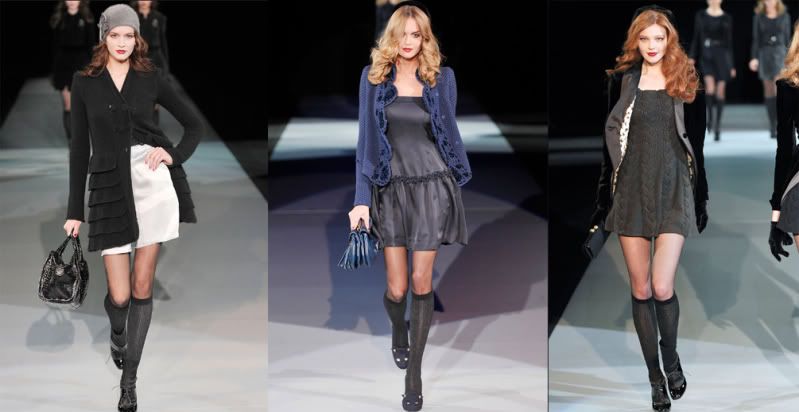 I don't know what it was that got me cause there really isnt much that is new or 'fashion forward' as people like to say...but its the socks, beanies & hats, glossy hair, cardigans, olivey greens, double trouble strutting down the runway, socks, smokey grey, silver, legs & thighs, red lips, red nails, gloves, clutches, dresses with blazers, socks. I think you get the point..I'm kinda obsessed.
What was your favourite collection or show of F/W?? I think another reason why this is standing out for me is cause the looks are all so wearable whether it be lunch, dinner, work, drinks. You don't have to have the Armani labels to get the Armani look. Whereas something as stunning as
that
blue Balmain dress (you know the one) needs to be the real deal and some of us out there just dont have the dollars for that.
Ok I'm rambling now...happy Monday!
Photos: style.com