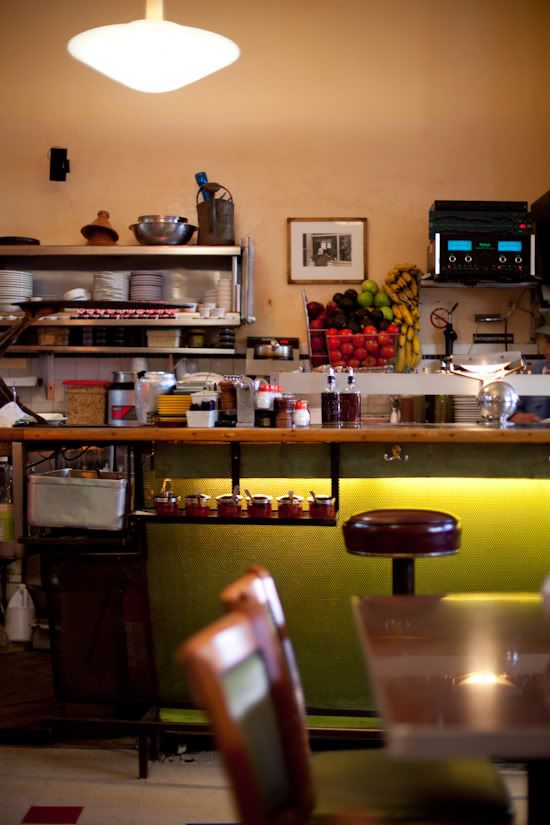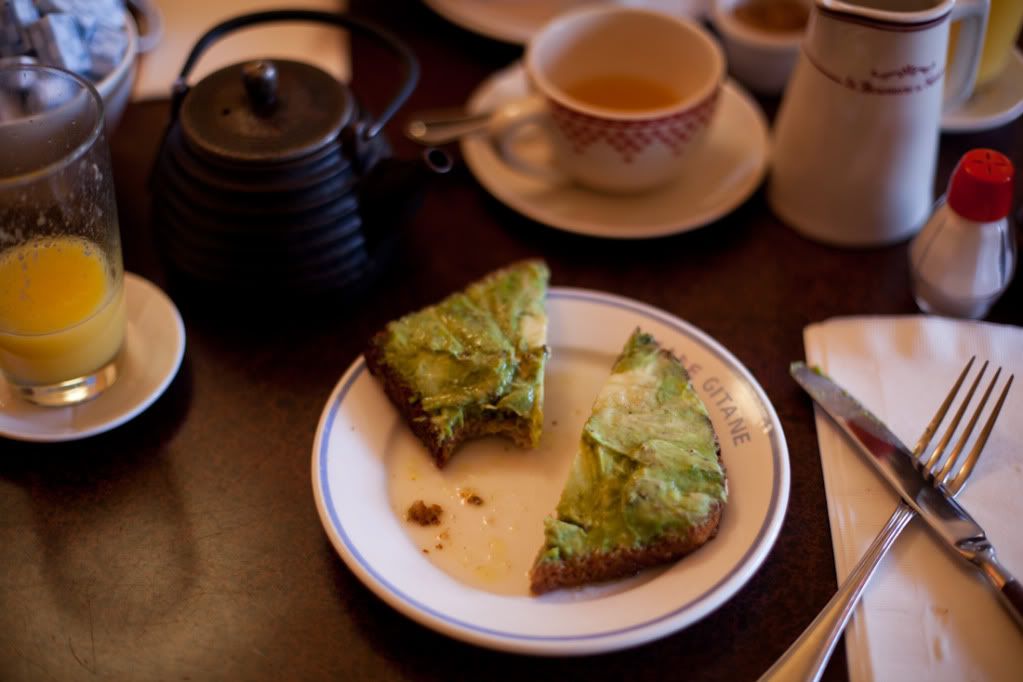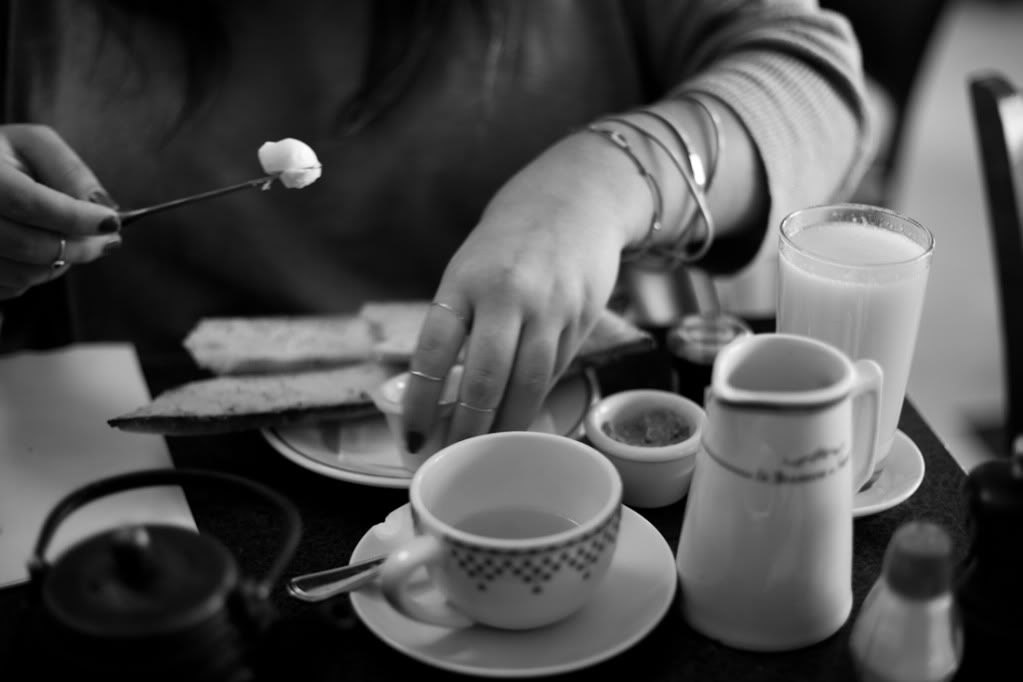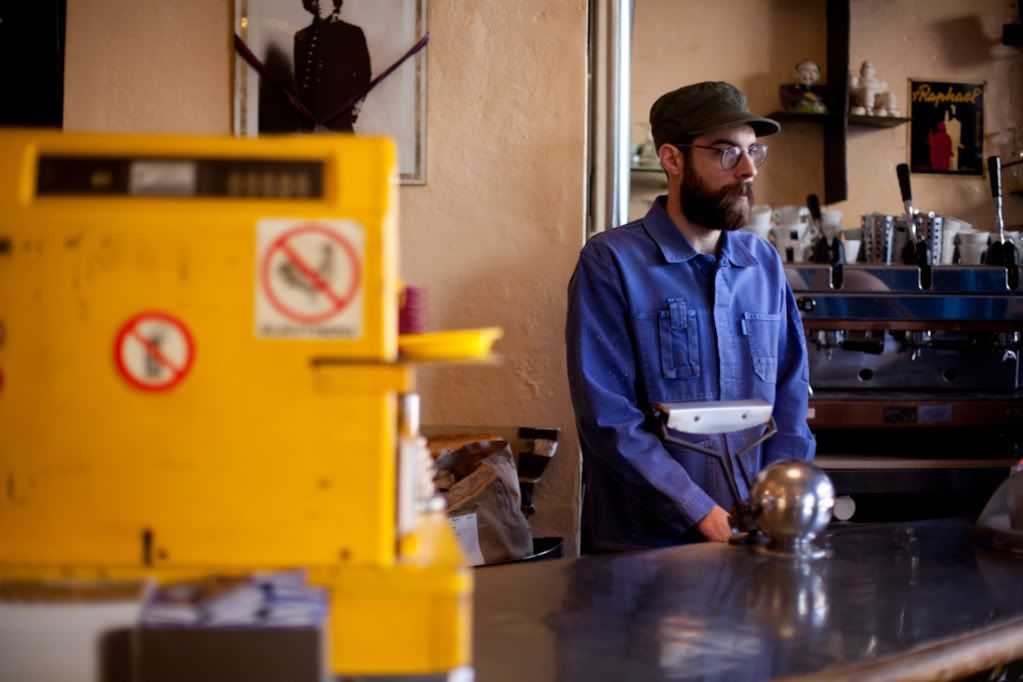 We met at about 930am on a Monday morning which was too early, like 5 hours too early if you're operating on New York time, to see the
"long lines of Sigerson Morrison addicts, mustachioed artistes"
& Nolita fashpack strut the sidewalks of Mott Street...but don't you worry, I saw the appeal of this highly recommended French-Moroccan inspired cafe none the less.
I don't think I'll ever be able to think of this place and not feel the corners of my mouth curl up as I replay the scene of me not-so-elegantly dabbing excess lemon juice from my avocado on 7 grain toast to a napkin between each bite, and stifling my giggles so not to attract the attention of the rather snooty waitresses (sorry - I know they're probably just bitter that they have a day job and have to wear rather shapeless muck green skirts...much like myself as I angrily muddle limes Fri-Sun). Oh and Hannahs too big for the plate toast (baguette)...that also made us laugh.
Cafe Gitane
242 Mott Street (between Houston & Prince), New York.
Photos: Rachel Kara