First up - diaries.
I am OBSESSED with Japanese stationary company Delfonics. I still get a thrill every time I get out my B6 Tybe B pocket diary. The plastic covering leaves plenty of room for customisation (I'm sure that wasn't the intended purpose but meh) whilst the series of conversion charts, Japanese metro maps and note section make it a great distraction during dull meetings, laborious lectures, coffee dates with myself and so on and so forth.
It says in German on the front "A New Love Story". I love that. Especially in the context of a diary.
Inside the back cover sits one of my all time favourite images of Pattie Boyd and George Harrison.
Can you see it? The one with the roses?
No word of a lie when I say my heart flutters when I look at that photo. I want her, her blue crop top and big doey eyes, I want him, I want to have taken it, been in it, seen it. I like it a lot.
SEGWAY: Pattie Boyd. After seeing her exhibition early this year I have a couple of images engrained into my visual memory for life.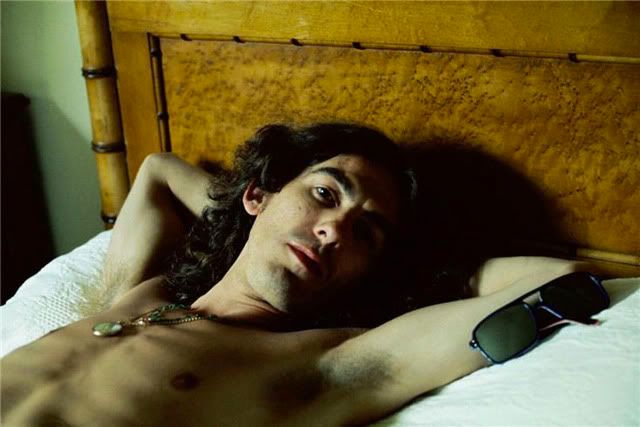 Photos: Rachel Kara,
Blender Gallery - which everyone in Sydney really should have stumbled across at least once.