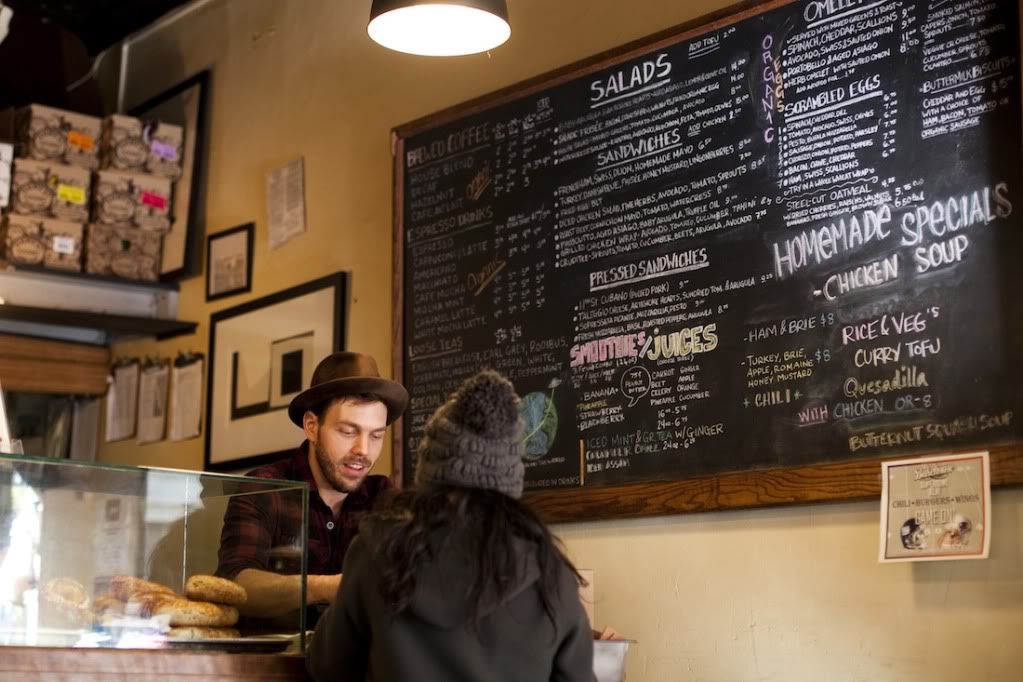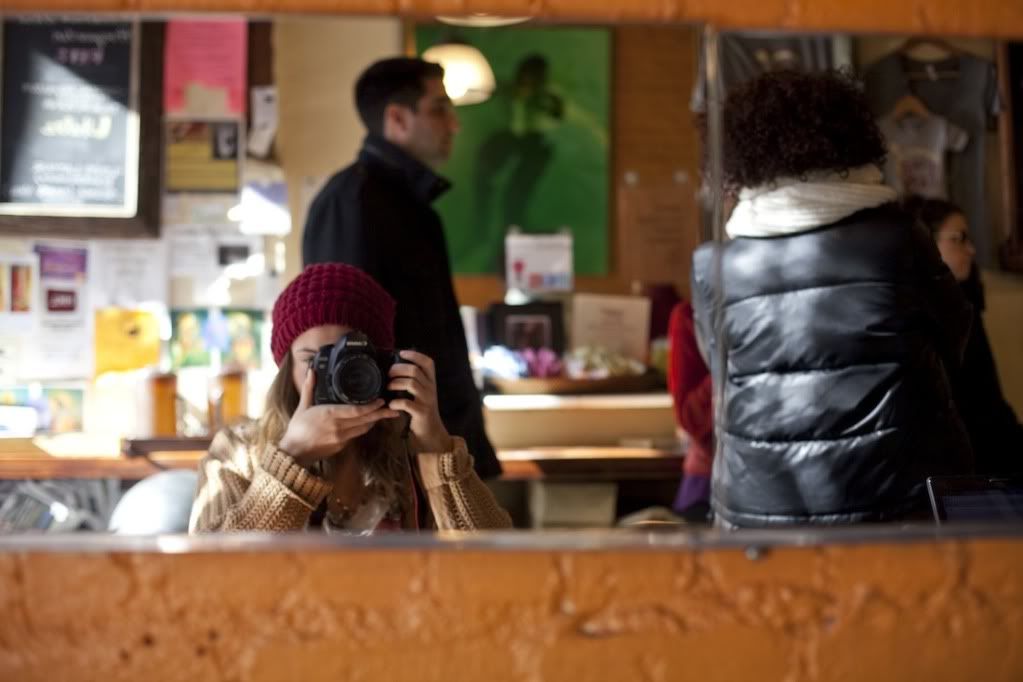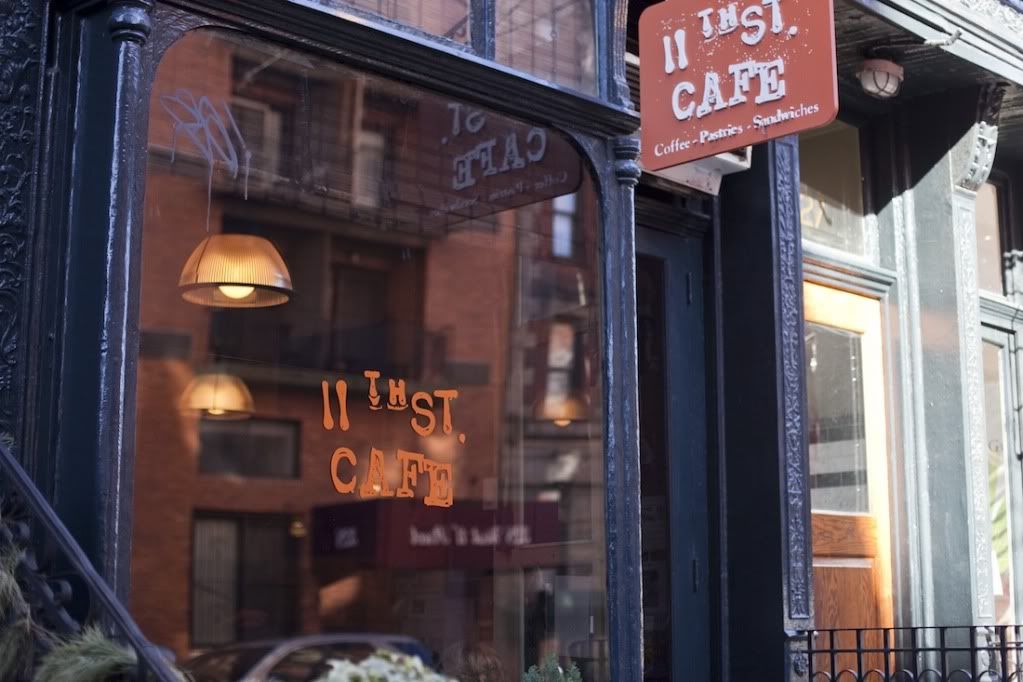 The respect I have for people who keep up to date with editing and posting whilst on holidays is pretty big right now. With the excuse of 3 children under my care I am going to save time on writing out my excuses coughcough skip through a whole 2 weeks of pure, beautiful, powdery snow and land you here with me in New York, New York.
We landed at 2am - got to our Chelsea apartment at 5am, didn't get to sleep til 7am and I was up at 9am so as hard as I try, I truly don't remember too much of how I got to 11th Street Cafe but I do remember the sweet satisfaction of making the effort as soon as I was gobbling down the tastiest (well, equal tastiest with youeni provides) scrambled eggs I have ever eaten. Swiss cheese, tomato, avocado, hold on the chives. They didn't even come with toast and yes before you vomit at the thought of eggs without toast you would need to try them. In saying that, the friendly owner - seen above in the hat - who calls every woman in the shop darling or sweetheart did bring me some fresh baguette close to when I had already finished which I think I heard him saying they bake themselves...but don't quote me on that.
The cafe and never ending line seemed to be filled with West Village locals who come to get what they want on a Sunday morning; food, coffee, a read of the paper and a cosy seat in the sunshine if you happen to get lucky and walk through the door just as someones getting up. I kept hearing about the 'scene' of Sunday brunch in New York but I appreciated, especially with the dark circles under my eyes and dirty hair hidden under a beanie, that this little place was lacking in scene but making up for it in understated charm and character.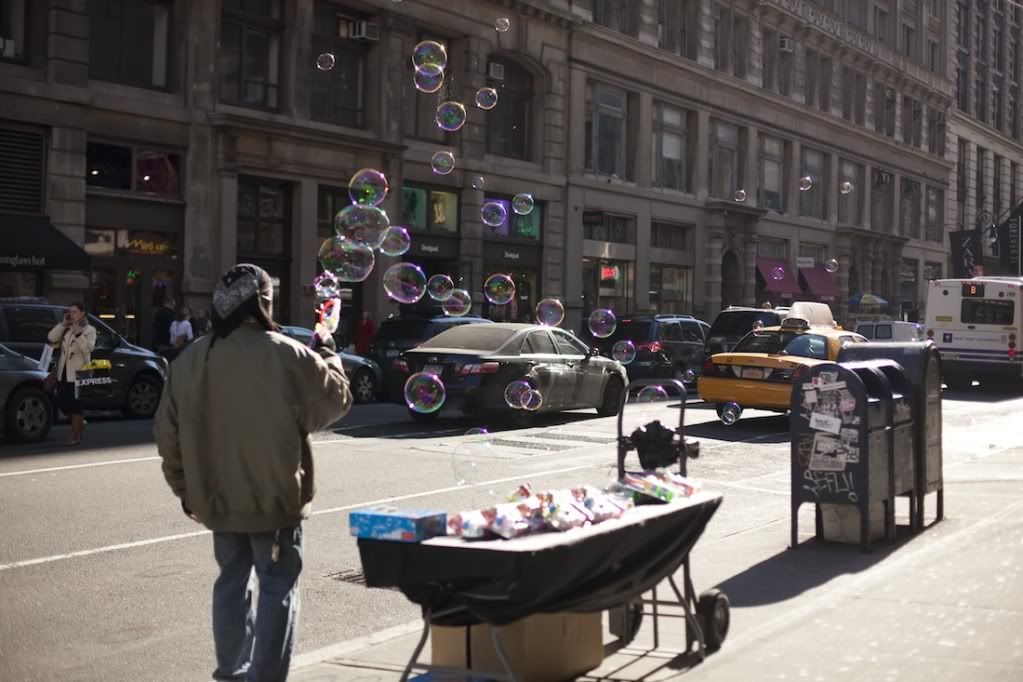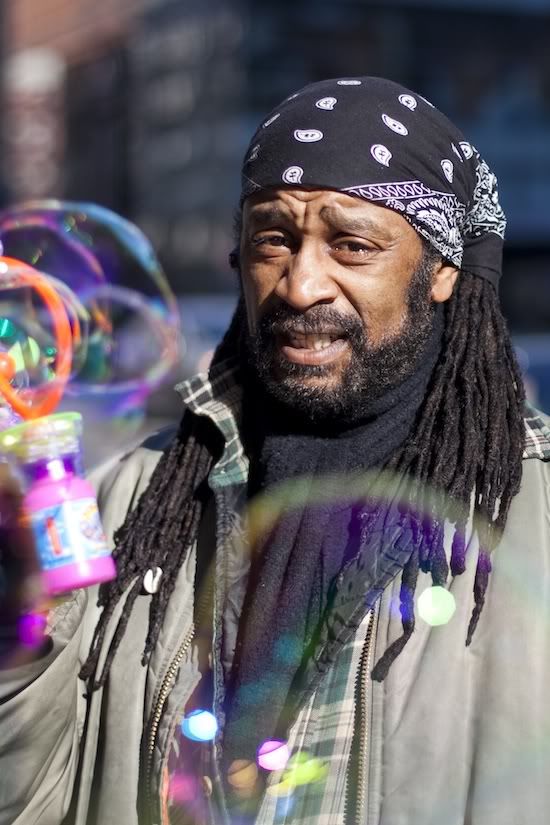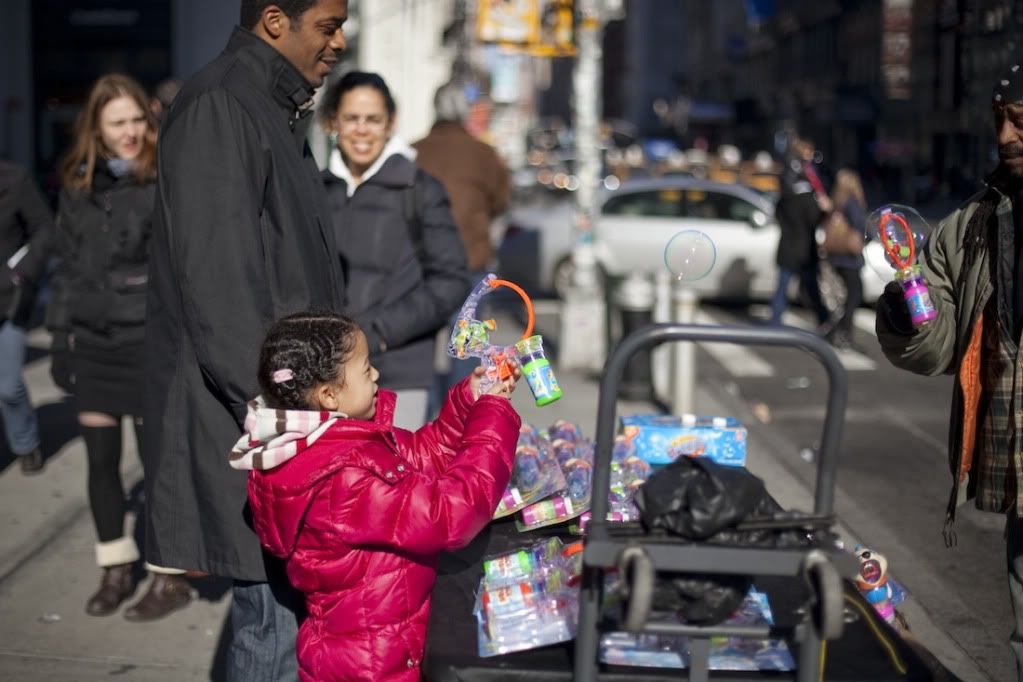 I have been eating and walking and looking in the occasional shop and got to oh so casually meet up with
Hannah Rose
and do some nice things that I know you'll find nice too, so more on that in my next post.
Photos: Rachel Kara