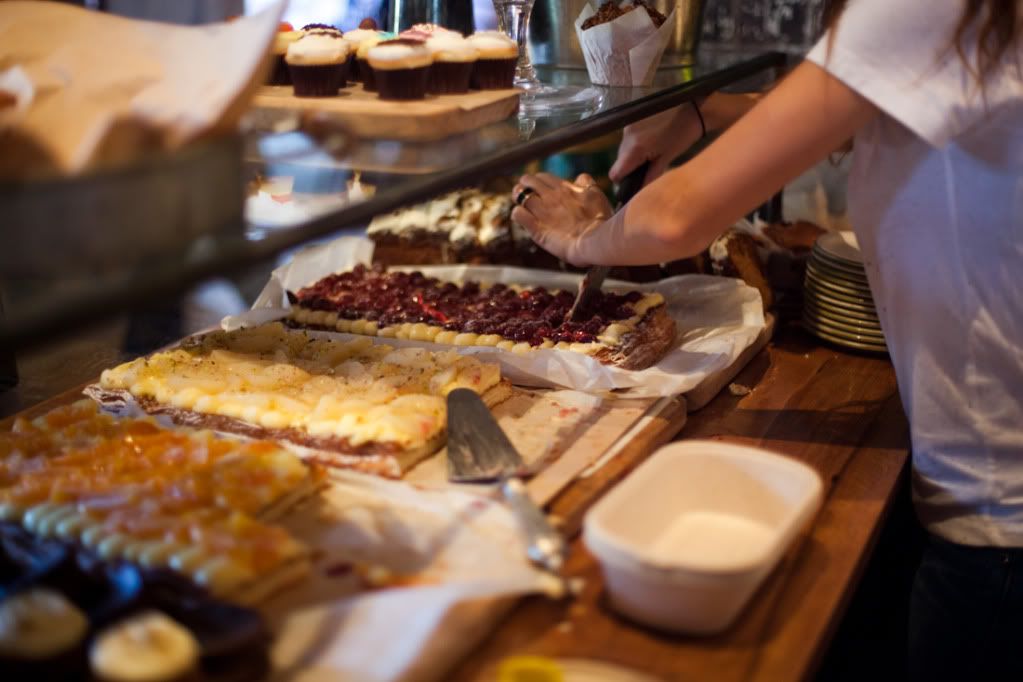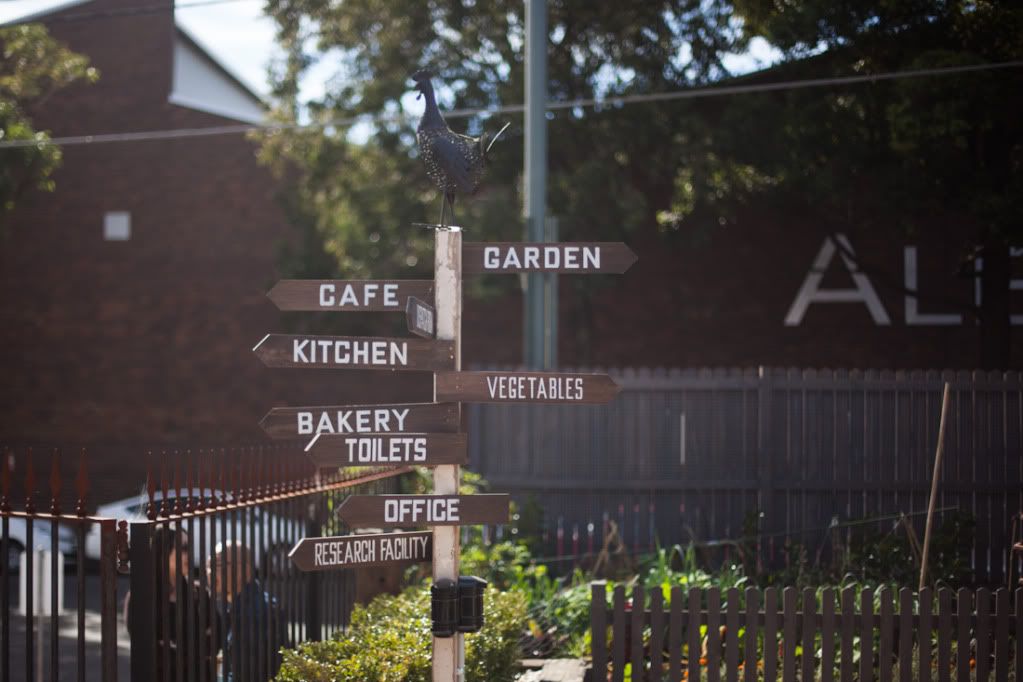 Words by
Hannah Rose
"Some places - (and people, and things) - really are overwhelming. You finally make it there after an epic 30 minute walk during which you are sure you went around in at least two very large circles and you barely get a moment to stop and take in the place around you before you are thrust right into the madness.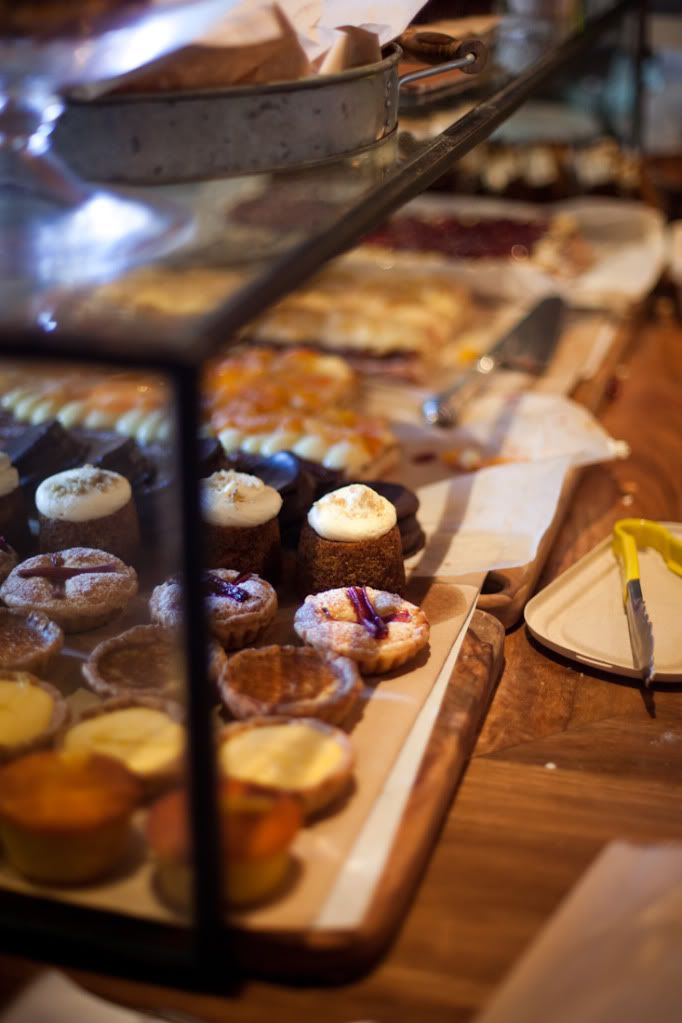 Servers rushing around with plates of steaming egg-and-bacon rolls, hoards - and we really mean hoardes, there was an hour's wait for a table at 10.30 in the morning and a good 20 or so people lining up for takeaway - of people peering into the windows of pastries lined up for purchase, from danishes with sour cherries and rich, oozing custard to a distinctly un-breakfast like carrot cake with a potent hit of ginger.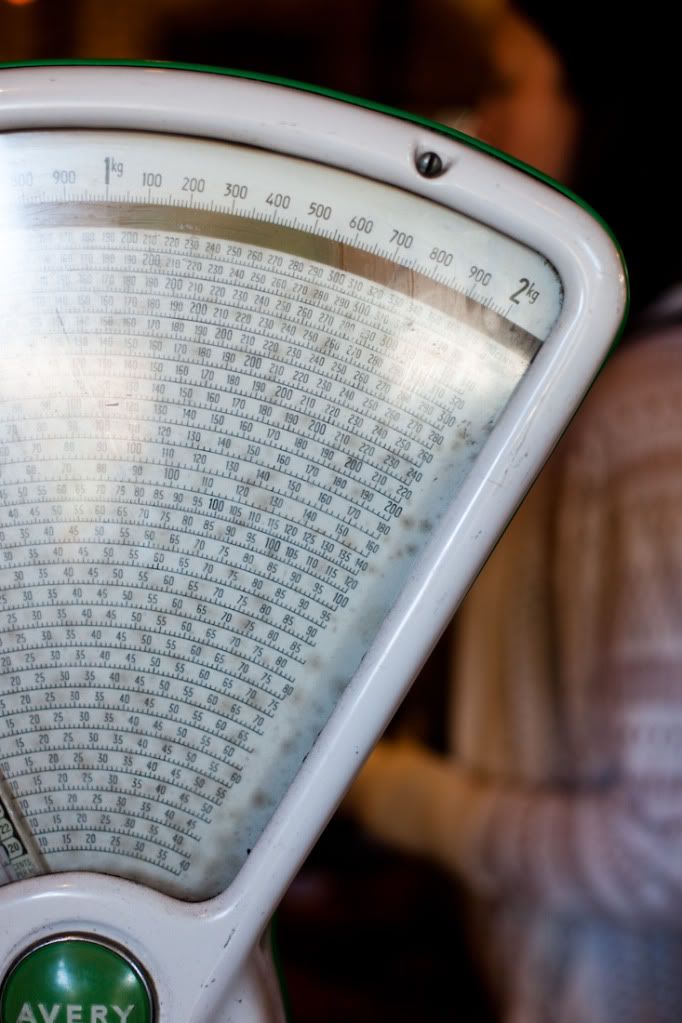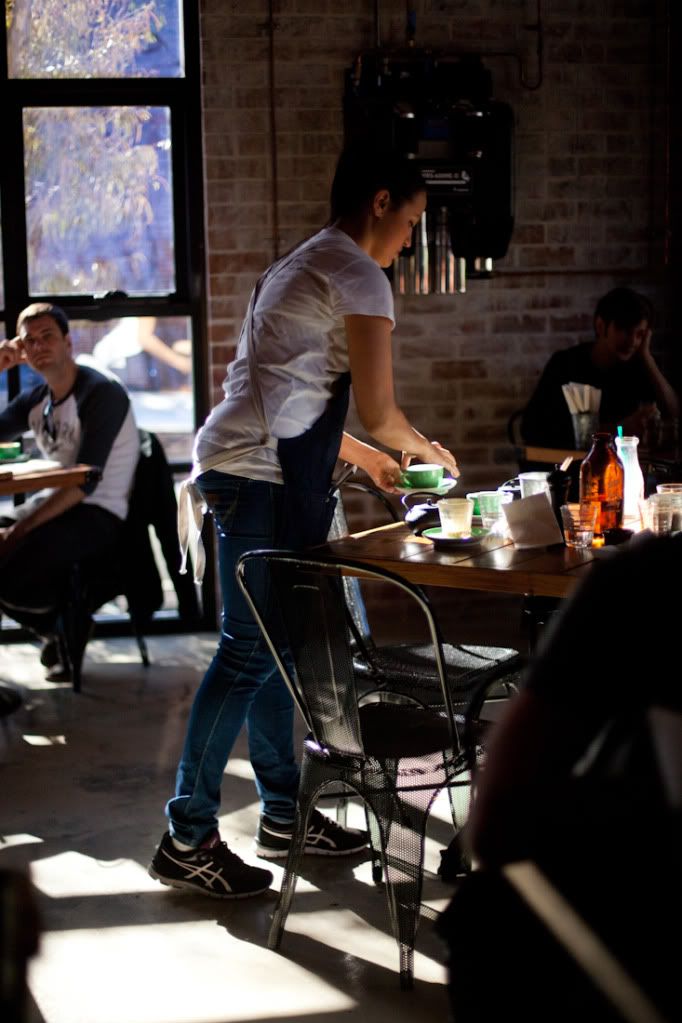 Everywhere we looked something was happening: those beautiful green cups, those doubled-up coffee counters, that open kitchen with the wide granite benches and the coffee roaster and that tantalising view onto your future breakfast, lunch, tea. There simply was too much to see.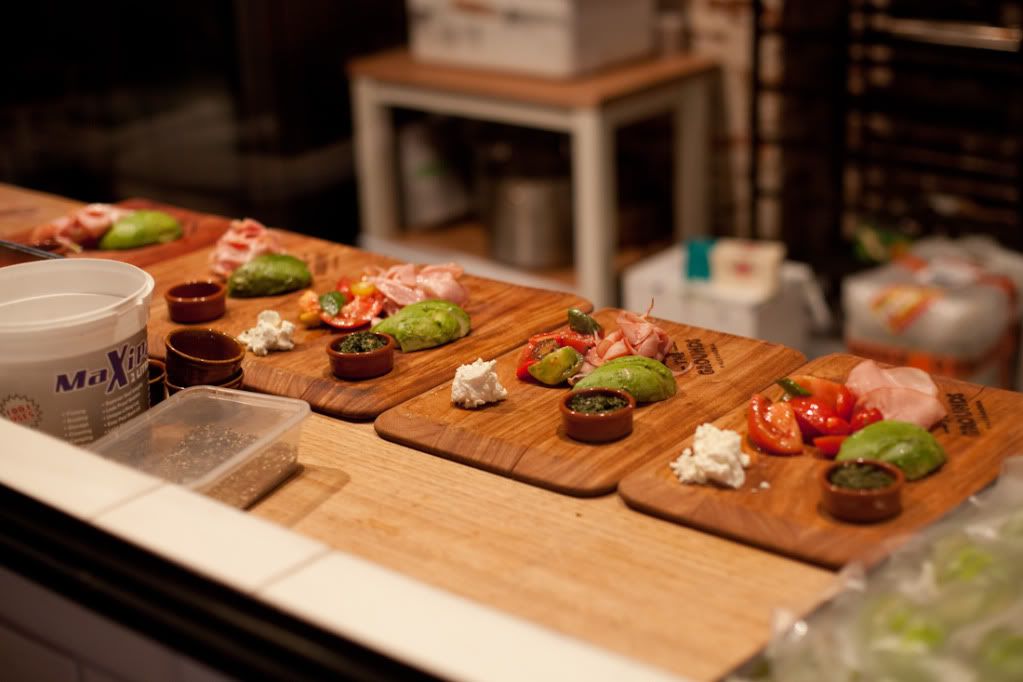 We're not saying this to deter you from going. You should go. Often and regularly and with us, preferably. The madness of The Grounds is all part of the experience. It's the flavour of the month - and rightly so, rightly so - and that means that everything that makes it good (delicious food at incredibly reasonable prices, an impeccably well-designed interior that, believe us, is worth every single penny that was put into it and fantastically subtle, or rather subtly fantastic coffee) also makes it very, very popular. And it should be popular, because it's out-of-this-world (or at least out-of-this-city, it doesn't feel like any other place in Sydney right now) good.
Any place that can render us completely speechless, despite being very hungry and very cold has got to be doing something right. Believe us, between that three cheese toasty ($7 and pretty damn good), those mouth-wateringly good pastries and a buzzing atmosphere that is one part coffee, two parts children

[beware of weekend jumping castles if you're not so child friendly, the way I bang on about them I'm hoping this note is not needed for (m)any of my readers - Rachel]

, three parts unmitigated, unadulterated brilliance, there's not a lot that The Grounds are doing wrong."


The Grounds, 2A Huntley Street, Alexandria



Photos:
Rachel Kara
Like this post? Please be so kind and take a minute to let us know and so we can bring you more culinary suggestions and delights to your screen asap! We hope this to be the first of many. x
HR
&
RK