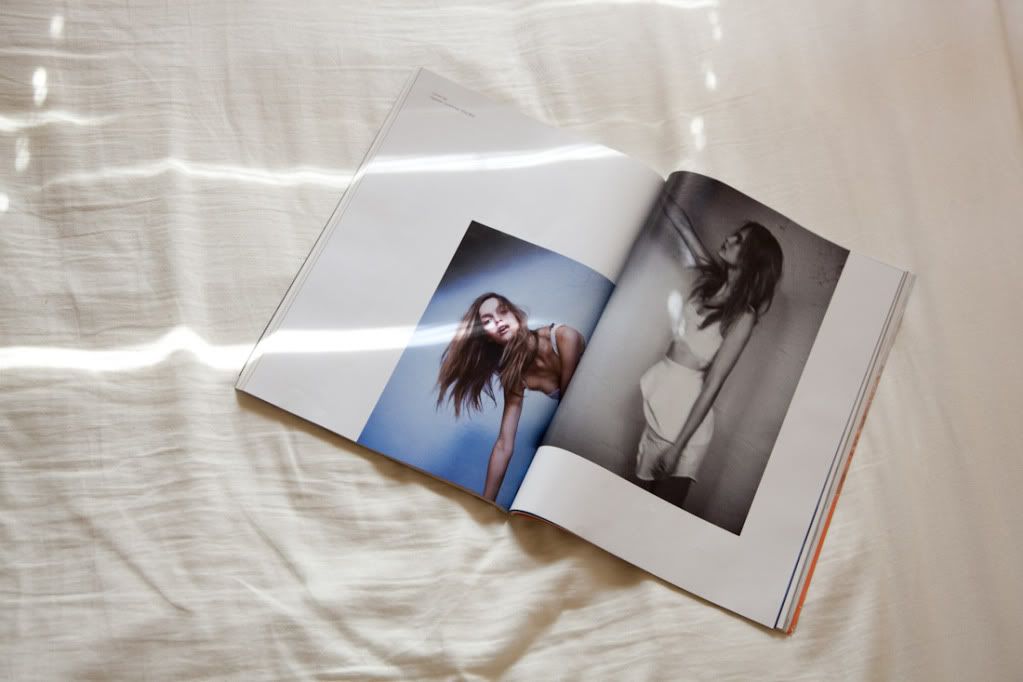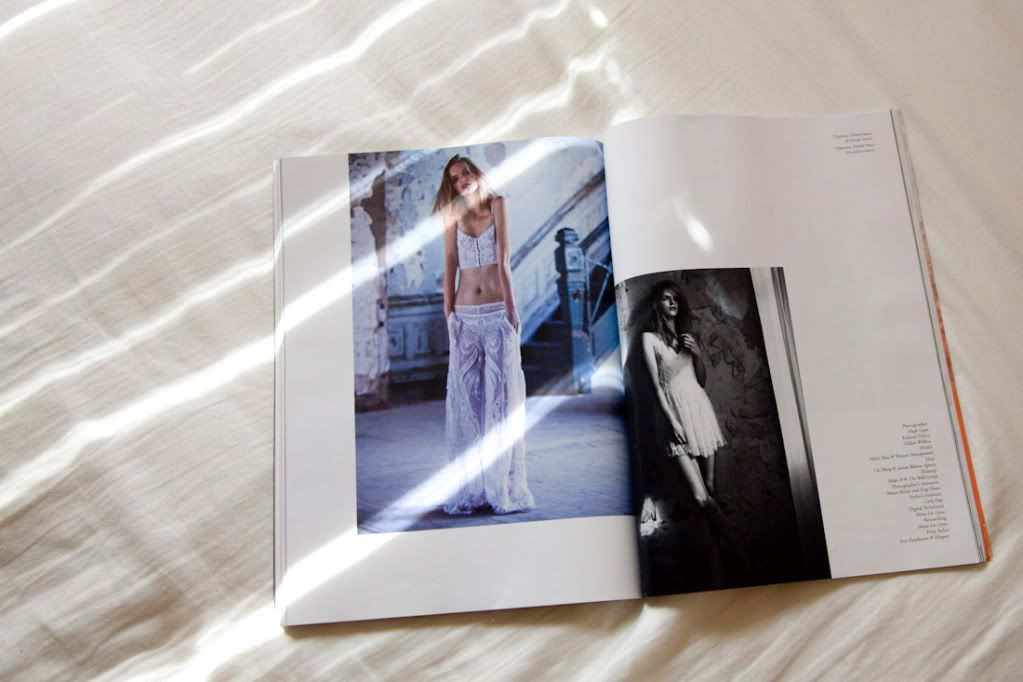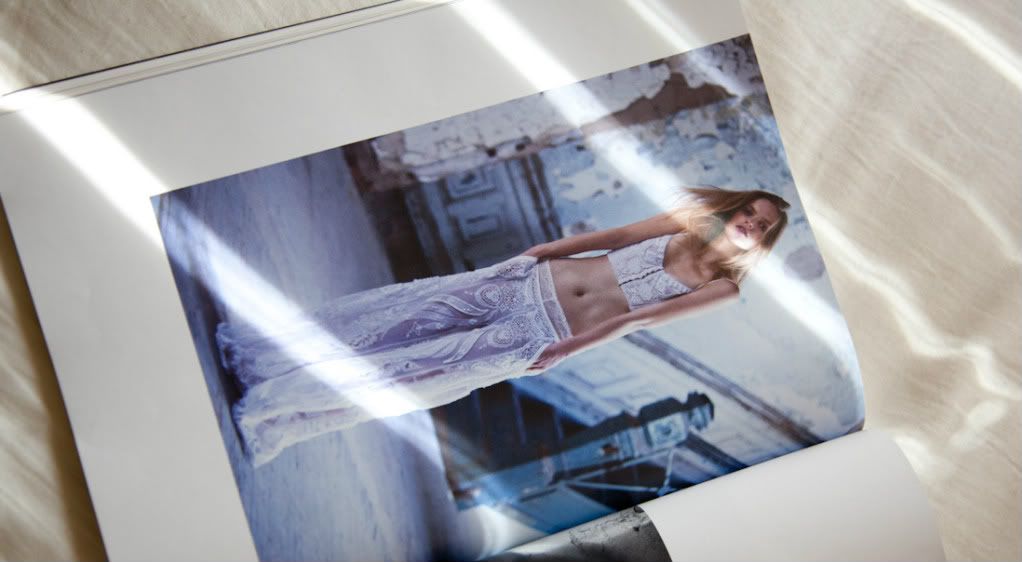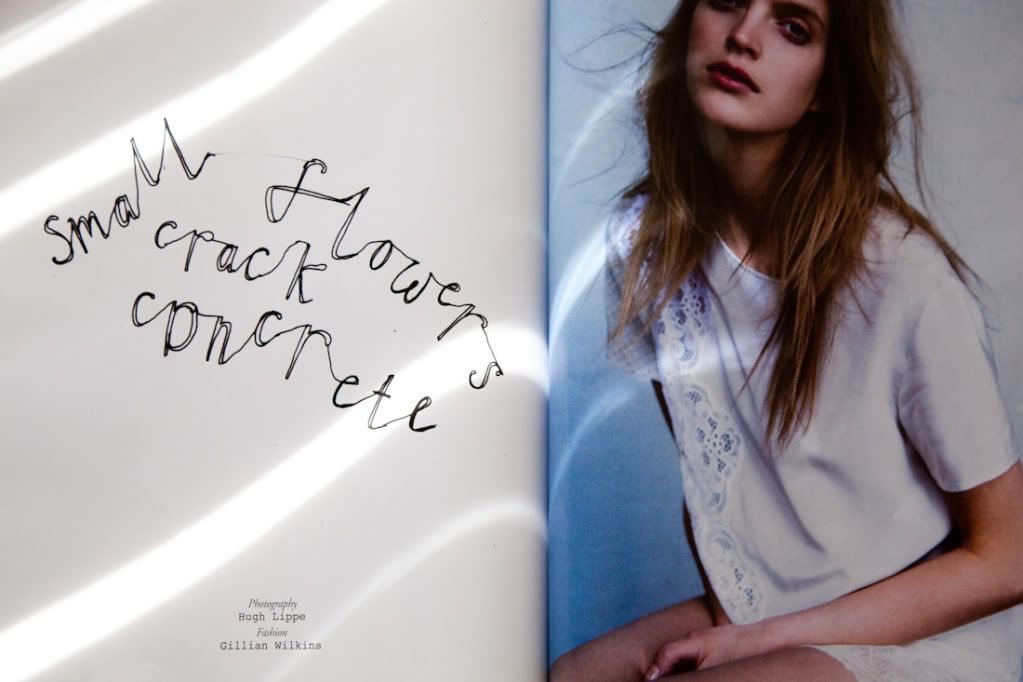 Have been waiting for an appropriate break from my own travel rants with Valentines posts, end of summer posts, pastel posts, ballet posts all lined up (in my head) but nothing quite kicked off.
But hey, here we are a week later so erm cheers to a continued increase in blog consistency for 2012!
When I returned home my (two copies of) Russh were waiting for me and what a lovely time I had this afternoon catching up sprawled lazilly across my afternoon-sun drenched bed. Almost as lovely as my 3pm 'chaser' nap.
The whole editorial is loose and delicate with such gorgeous tones and perfect shot selections I just wanted to eat the whole thing up with my eyes - which I actually think was quite succesful as I sit here typing in a white box seeing skinny arms, blue paint peeling walls, white, enviable mid length hair and natural rosy lips repeating on me. I have been particularly captivated by that midriff bearing shot with the white sheer, lace, embroided, beaded (don't know if all of those adjectives actually apply in real life but it's what I'm seeing so yeah) Pucci bra & pants.
Russh has been a part of my life, and probably one of my most significant visual influencers, for 7 years. I feel like with each change of team comes a change in the pages that I turn...but I'm ok with that. It's still Everlasting Love [Issue 44].
Editoiral: Small Flowers Crack Concrete by Hugh Lippe for Russh
Photos: Rachel Kara