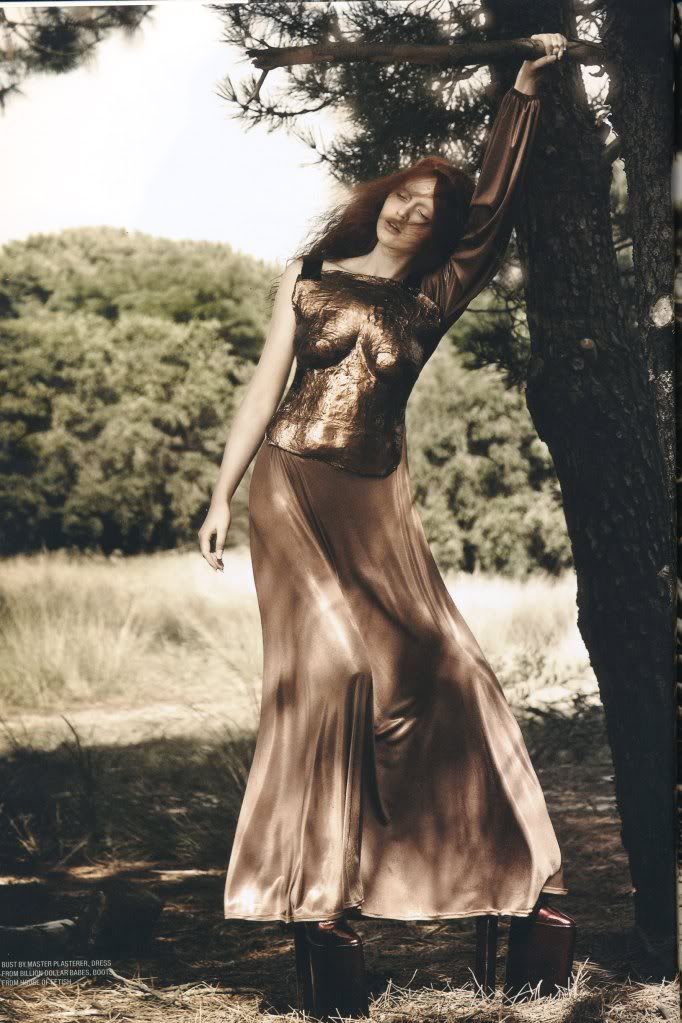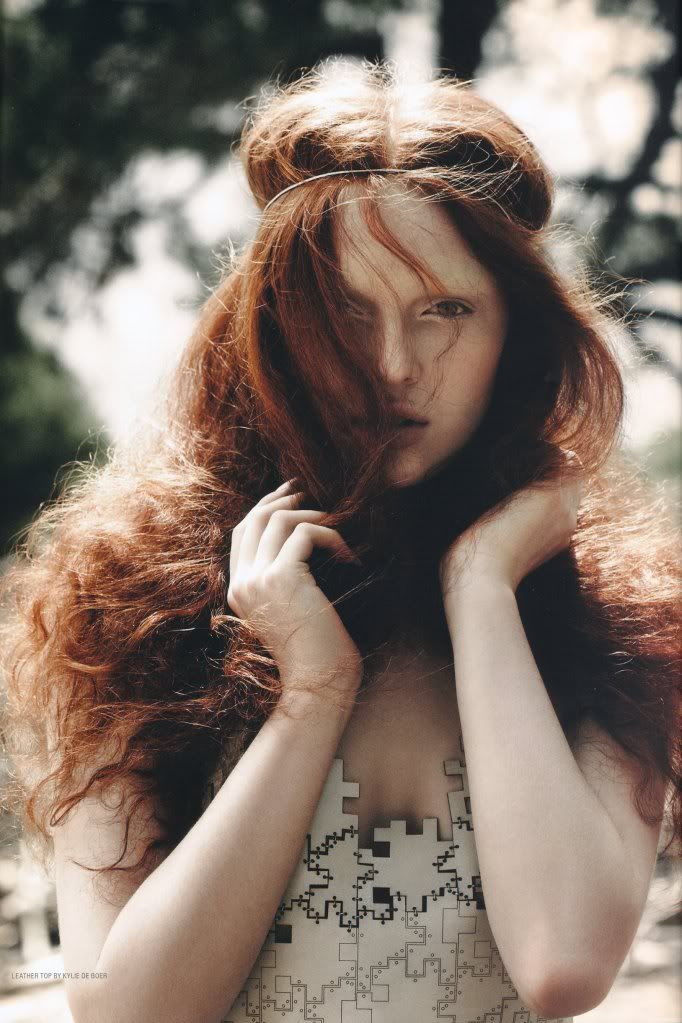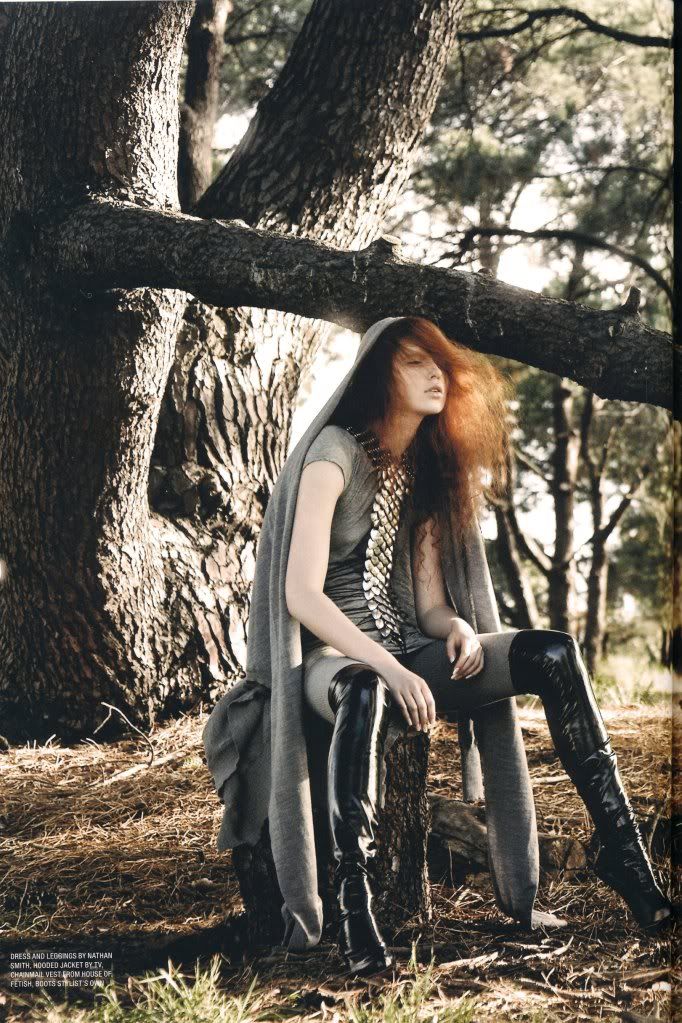 Before I get to this editorial (or maybe after my rant I won't even get there but just so you know I thought it was breathtaking and never get tired of looking at it)I would like to talk about redheads - and for those of you who haven't seen Summer Heights High please disregard post title.
At my local deli/cafe/cute cool little hang out I am mesmerized by this girl who recently dyed her hair a stunning orangey coppery reddish colour...but no one around me seems to get it. Why??
A friend of mine was blessed with stunning hair, and not just colour (which is actually quite similar to the model above) but that thick, heavy, smooth, does-whatever-she-wants-it-do type hair, yet is constantly sitting in salon chairs covering up any sign or shade of red/orange that is coming through meanwhile I'm tring to figure out if I'm ready to go there and take on such a colour. And I think I am.
Being a hairjob virgin (wash cut blowdry has been as far as I've taken it)it's a pretty big deal round here and if it's gonna be done it's gotta be done right.
Am thinking will talk to one of my hairdresser friends, do a colour evaluation and all that jazz to mkae sure I'm not gonna end up looking like an oompa loompa
wait that's more appilcable for fake tans but the colour orange is on my mind and I'm watching my green cashmere covered arms type in front of me
then make an informed decision. Gosh I'm so sensible. It's friggen hair!!!
Photos: Spellbound by Michele Aboud for KAREN feat Emily Trimbale Thompson
Scanned by me..if gonna use please credit thanks :)