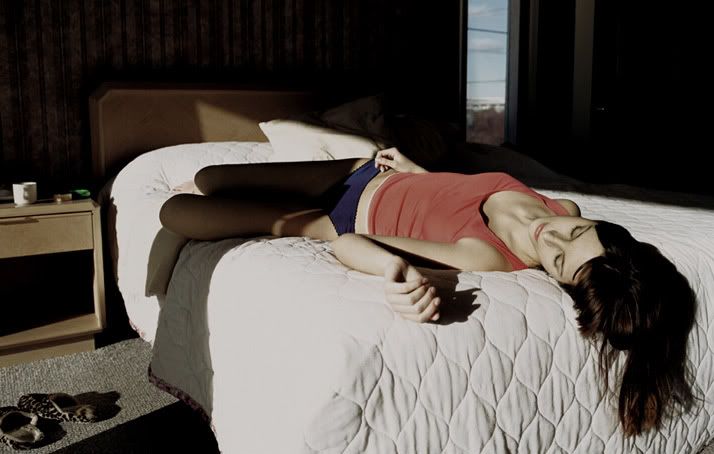 This is what I do at approx 3pm every Saturday & Sunday afternoon.
I swear I did a double take to check whether this was my own pic (though the dark hair and orderly bed/room quickly gave away that it definately was not me).
The thing I look forward to most on weekends is nothing. Laying on my bed, sitting on my front steps, on the grass or at the beach, just sitting and letting time pass thinking about nothing - yet everything.
My thoughts usually take the same familiar path...love, life - its a big topic but I only do it in small doses to avoid a headache, travel, work/saving, boys, more love, more life, more boys... and it kinda continues on like that for however long I allow myself.
Photo: Martin Liddel