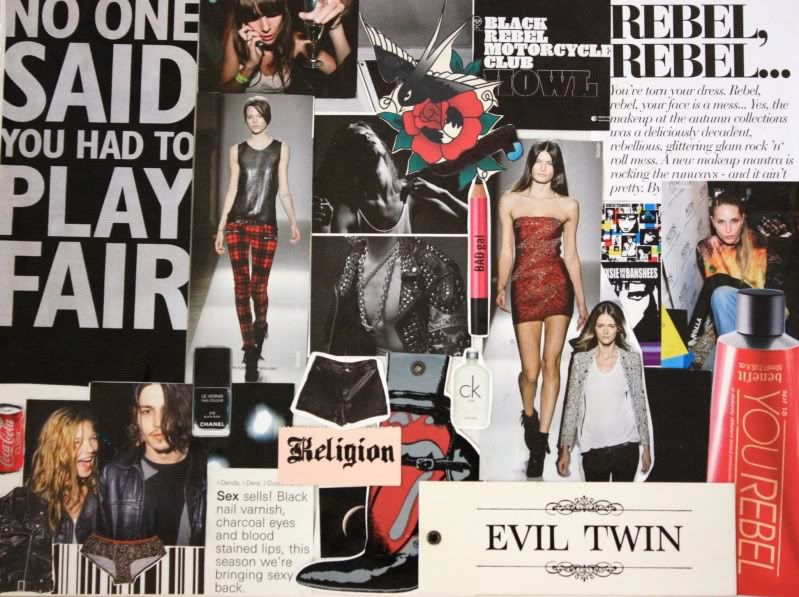 If collaging was a job I would definately apply. Theres nothing that I love more than finding, collecting, grouping, cutting, arranging, pasting pictures together.
Collage: Myself....'Rebel with a Cause'
As an after thought...I'm sure it is a job. Art director, editor, layout graphic something-a-rather. Note to self: find out specific role and requirements.