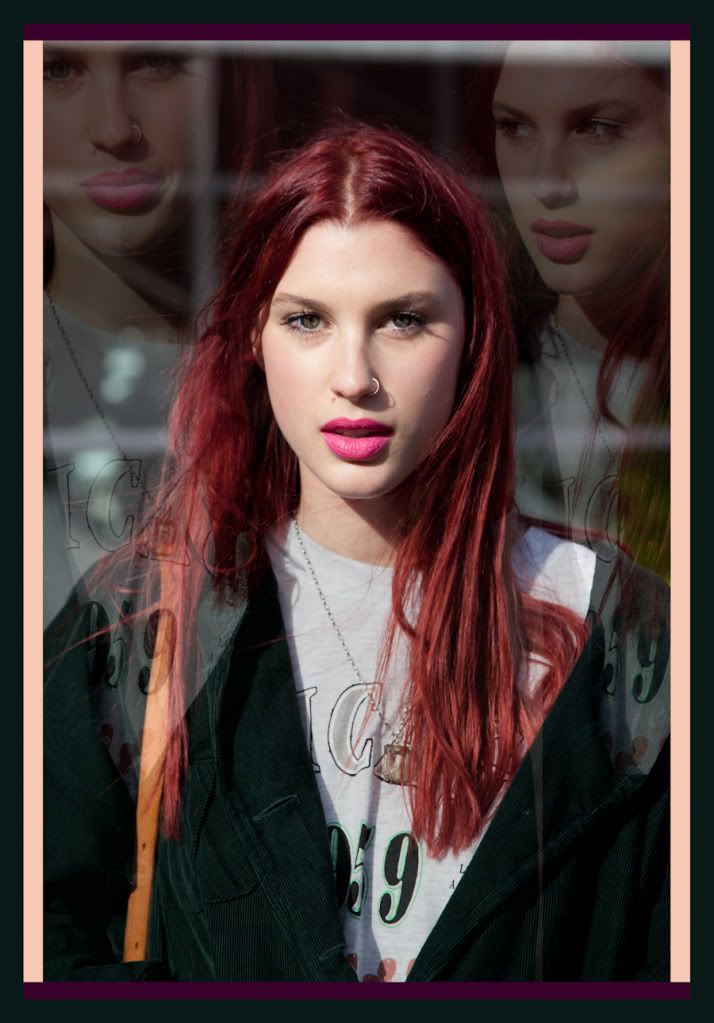 I don't usually venture into street style photography but oh man I just couldn't resist, she's one of those "if I were a boy..." girls.
Even if dressed in rags I would have been likely to feign interest in her wears just to get a shot of that face, just sayin'.
Jasmine
Tiffany works at one of Sydney's Belinda boutiques who, in the process of trying to stalk some more information about the babe, I discovered have a fabulous
blog
. Love her LD Tuttle boots. She was on her way to see the Christopher Esber show at RAFW.
Photos:
Rachel Kara