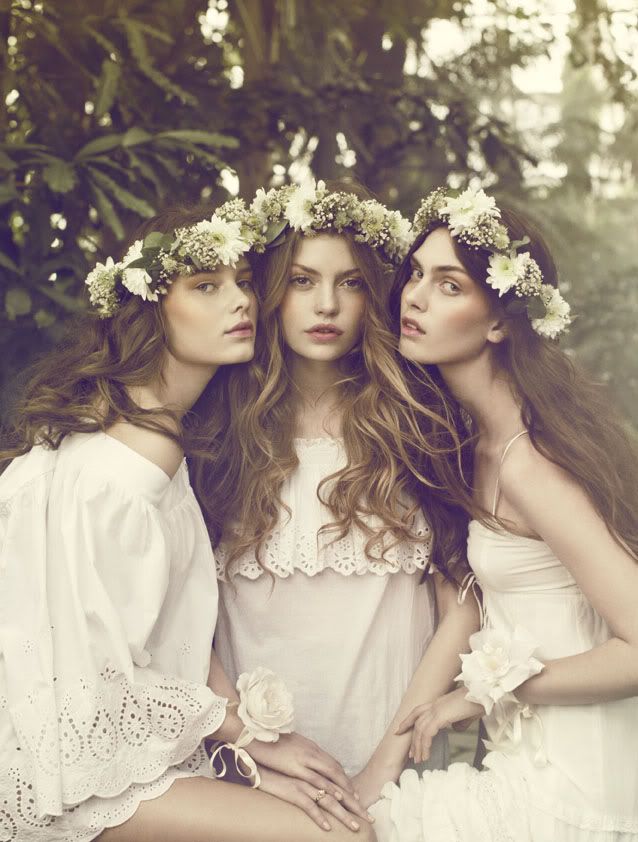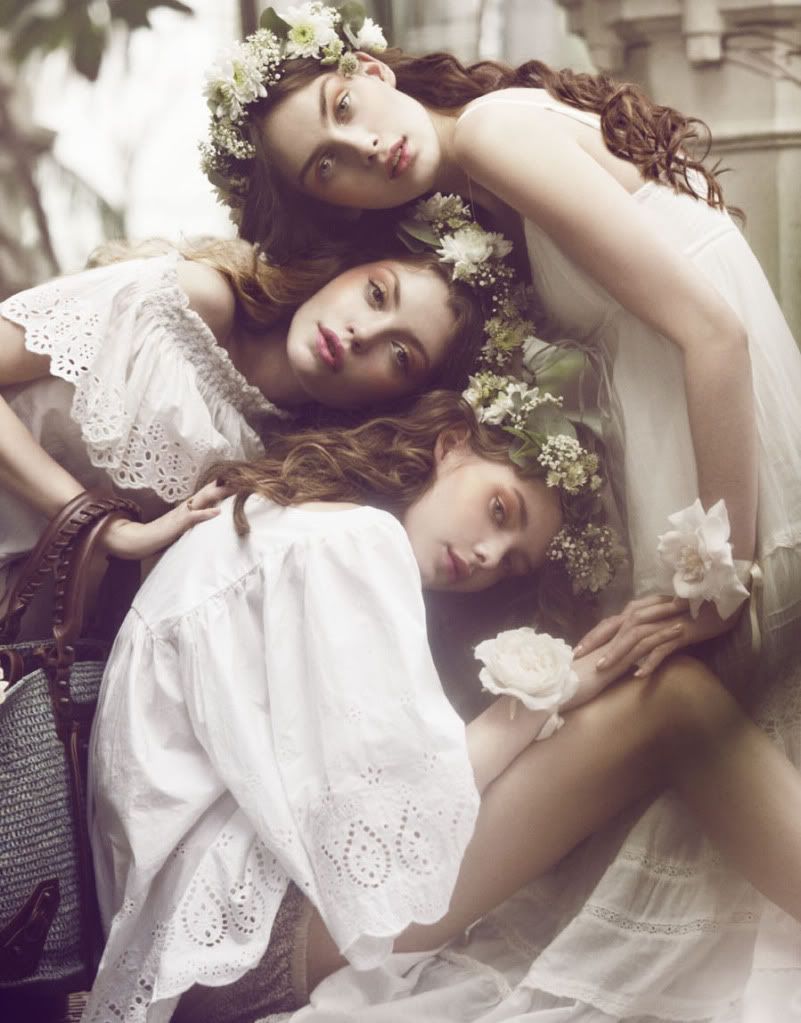 It was sister 1's birthday yesterday, for which she had envisioned a garden soiree.
In the lead up I was picturing myself all braids and garden wreaths, creamy skin and flushed rosy cheeks, muted flower toned dresses, nude sandals, all very soft and whimiscal - a big, but desired step away from my unofficial uniform of jeans, tee and button ups.
Having just moved into our new home it's a hot mess of boxes and last minute bit's and pieces so cleaning, organising (ie hiding sh*t in places that won't be seen by guests) and decorative preparations left only 10 minutes for personal preparations. I ended up fresh out of the shower with a side plait, makeup of no such description, in an old floral number with a sheer white tshirt underneath a tied up pale pink shirt and my beat up converse...it was far from what I had imagined but very close to what I had predicted...that's just me and I think I'm ok with it.
See rest of this stunning Flowergirl ediorial
here
.
Photos: Signe Vilstrup for Elle Denmark May 2011 feat Julie Rode, Maria Palm Lyduch + Solveig Mørk Hansen