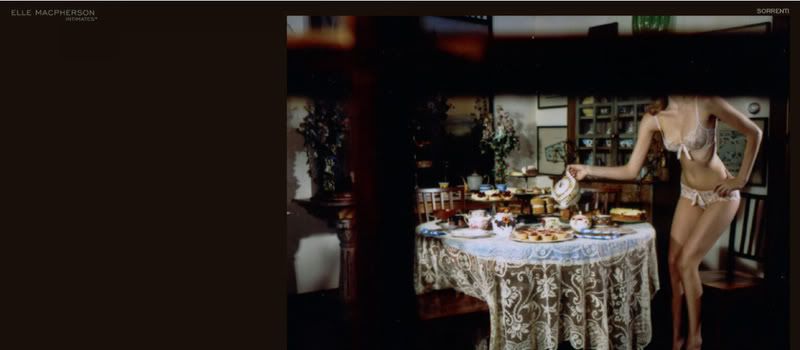 So what is underwear to you?
A simple, comfortable, invisble neccesity that just slips un-noticed under an outfit
OR
A luxurious, impractical, pretty, feminine, expressive, confidence boosting guilty pleasure?
I happen to fall into catgory B but I have a sister who just doesn't get it, preferring prctical, seamless, nude, cotton underwear...I find it amusing looking at the contrast when we hang the washing out to dry!
Photos: 'What the Butler Saw' by Mario Sorrenti for Elle Mcpherson Intimates