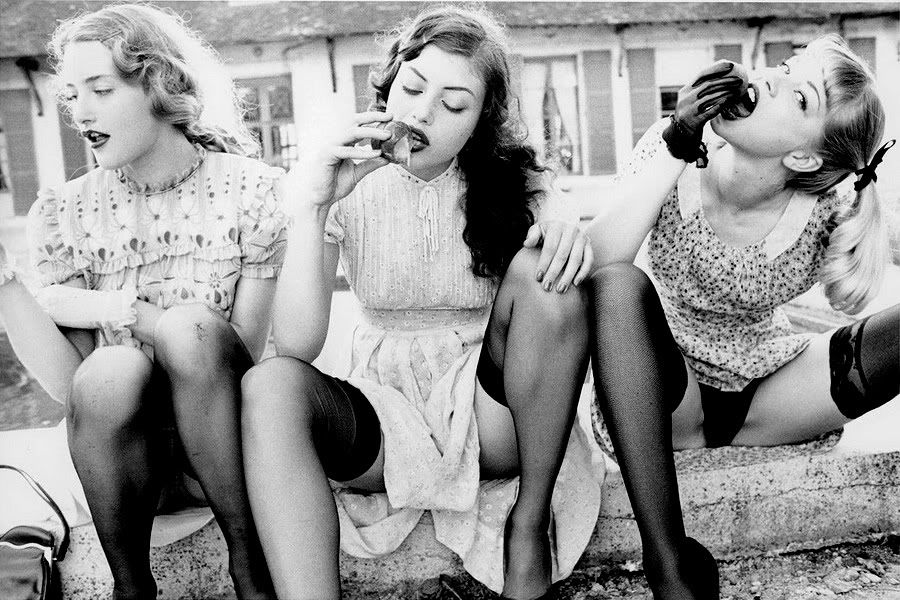 Starting new project involving photos (with yours truly behind the lens) and themes of street corners, icecream, sunshine, lollipops and fresh faces. Cheeky but s
l
mut free. Dairy products dripping on nipples is NOT a requirement unless of course you...oh nup forget it.
You live in Sydney and you
know
you want to be involved!!!!!!!!!!!!!! rachel.kara@hotmail.com.
This is where it all begins. In my bedroom sometime around midnight eating an almond Magnum.
Probably could have done with something a little less classic, but it makes it awkward enough to eliminate any possible suggestiveness of the whole affair.
Photos: by Terry Richardson, Shannon Sinclair, Horst Diekgerdes