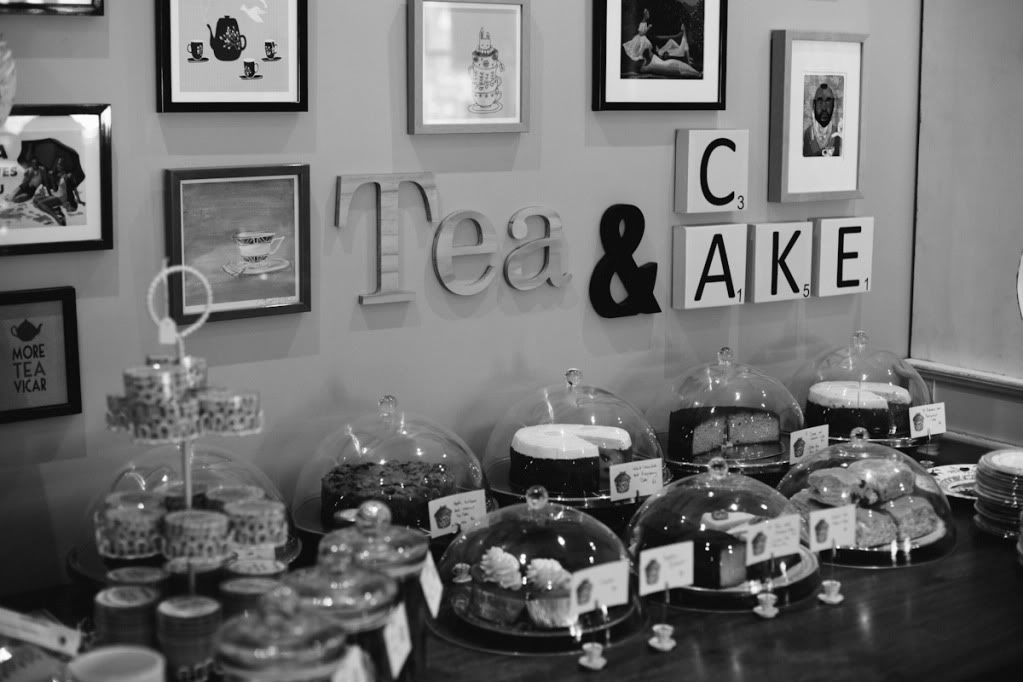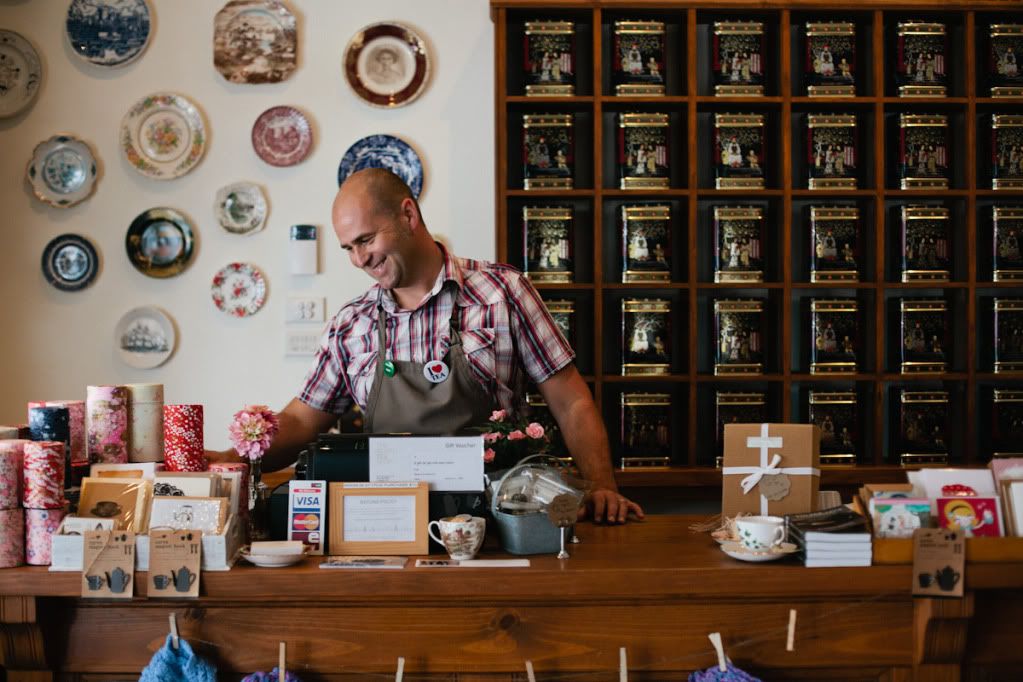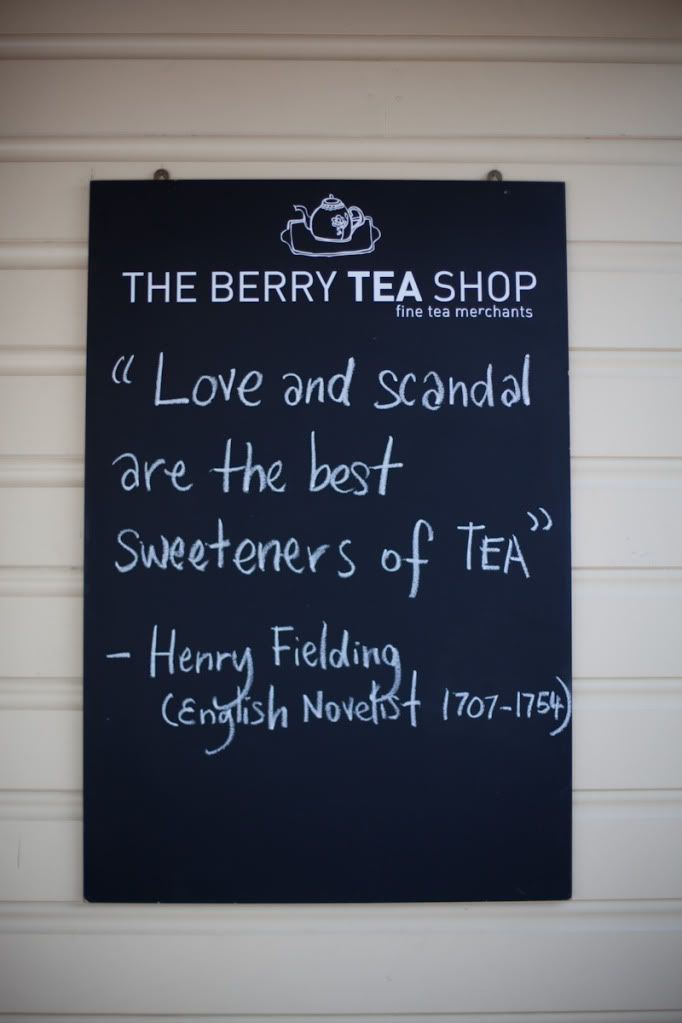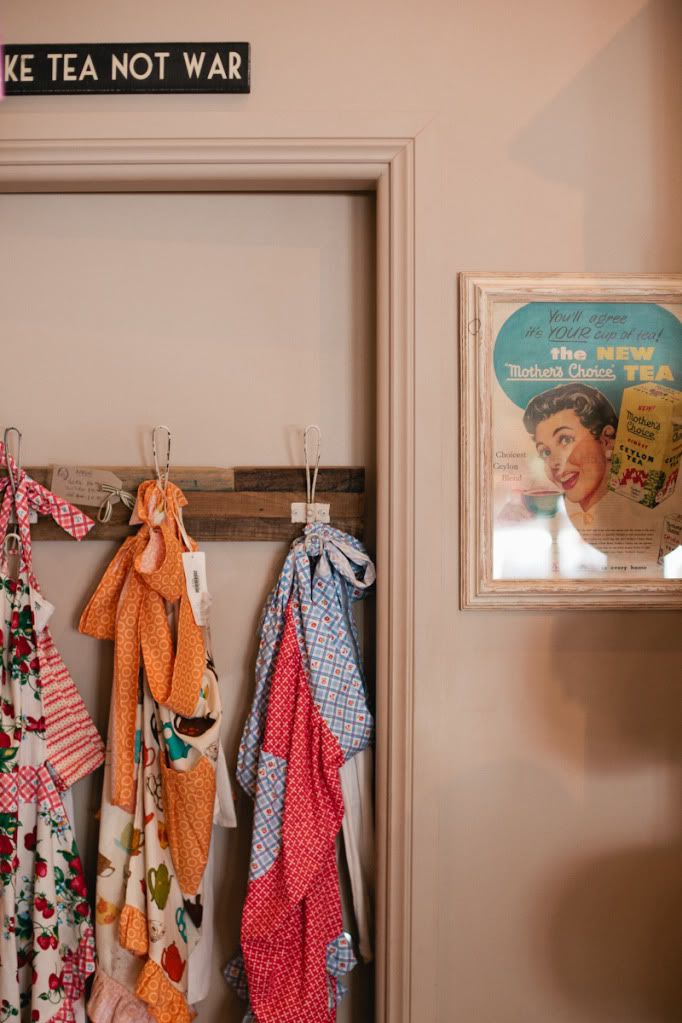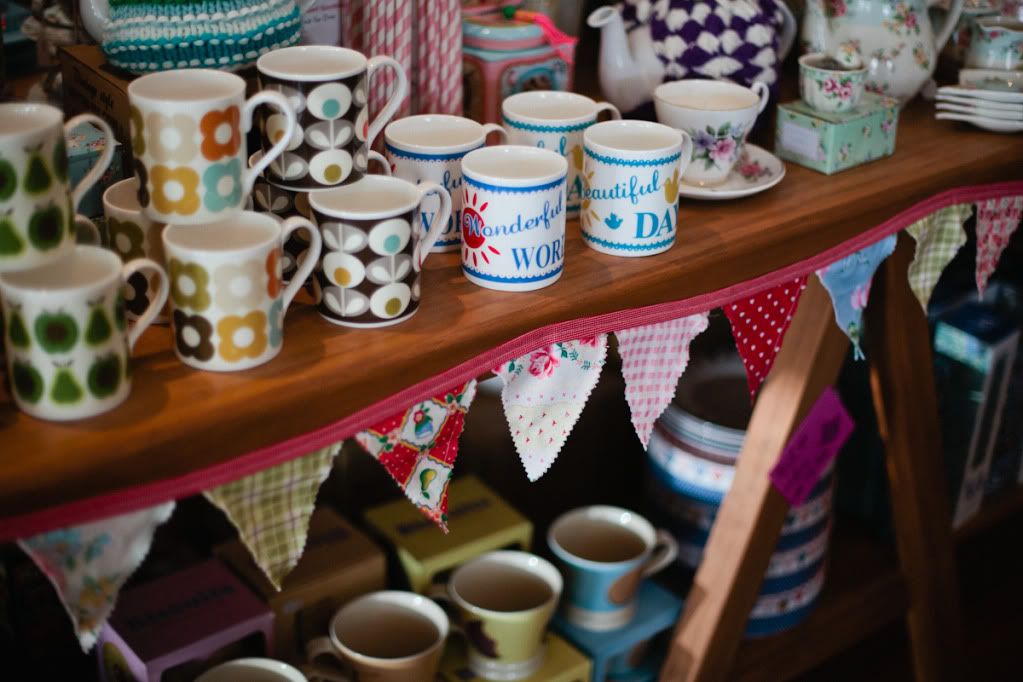 I love being away from home. I love the way time passes without your knowing, without that anxiety or thought or guilt of counting the nonproductive minutes slipping through your fingers. I love the enjoyable things you do and the way you
really
enjoy doing them.
On a recent South Coast adventure
The Berry Tea Shop
was one of these things. For me, watching the the redefinition of tea happen over the the past 5 years has been summed up by that (now) chain store with the bright orange bags, slick marketing, black walls, overpriced accessories, upselling employees and too long lines at Christmas. I point this out only so you can imagine how lovely it was to walk into a shop that took me back to what tea always was and should be; warm, inviting, homey, light, humble, comforting and perhaps even a little humorous.
The owner is a seriously lovely chap (pictured) with my favourite kind of British accent who walks around the shop serving and greeting customers with a giant mug of tea in his hand as Tony Bennett plays in the background...yes, I would be all smiles too.
Berry Sourdough
had been in mind for lunch but the potential, usual concerns of filling up on desert before a meal fell to the wayside as we shared a piece of Hummingbird cake which floated down a little too easily. On the recommendation of the lovely lady working in the shop (I'm telling you, tea & Berry make people very likeable characters) I sipped a lapsang souchong - a smoky chinese black - with a dash of milk in a beautiful emerald green china set. NB: it is essential for tea & cake to be in your mouth at the same time...ESSENTIAL.
We perused the collection of pots, mugs and cookbooks, made a purchase or two then skipped happily across the road as we realised we had passed enough hours to make it to our next meal period! And then lunch was served....but I should save that for another post.
I really like holidays.
Photos:
Rachel Kara